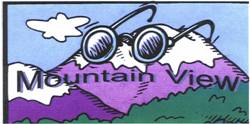 May 27, 2020
Hello Everyone:


If all went well, you should be holding this month's newsletter in your hand. In order to accomplish this a number of distribution changes had to occur. Please note that proper Covid-19 recommendations were used during all aspects of the distribution process. A big THANK YOU to everyone who helped.


The Board has appointed a committee to formulate a plan to re-open the pool. In order to do so safely, we will be following the Department of Environmental Health, County of Riverside's social distancing and infection control restrictions. Among other recommendations physical distancing protocols and proper sanitizing will occur. Additional restrictions:
- There can be no large groups.
- Tables, chairs, and lounges will be placed off limits/removed.
- There will be a limit to the number of homeowners using the pool or spa at one time.
- Only homeowners currently living in the same household will be allowed access.
- Six feet separation will be required.
- Pool days/times will be restricted.
- Scheduled one-hour reservation slots will be required.
- Pool usage will be monitored, and all surfaces sanitized after each use.
- Facial coverings will be needed when walking through common areas where it may not be possible to maintain physical distancing.
- Homeowner fobs will remain "off".


While an official "how to" plan will need to be developed, please know we will work as quickly as possible to get you into the pool once again. Further information will be provided soon. Unfortunately, the clubhouse, gym and Ping Pong table must remain off limits.


Restaurants and stores are open again! While they are not allowing large crowds to gather, we will continue to monitor the situation. As soon as there is an easing of restrictions, we can resume the Ladies' Luncheons and Dine Out.


The Board also decided to postpone resurfacing the tennis courts until next year. In addition, repairs/improvements to the concrete/asphalt/tile around the pool will proceed but will require face-to-face meetings for planning. This project is quite detailed and will require some time to complete.


And, finally, an "EMERGENCY USE ONLY" sign will be placed at the fire entrance gate located at Eaglehead Mountain. GPS often routes people to that gate, and they are quite puzzled as to why they cannot get in. Google Maps has also been notified of the discrepancy.


Please note this change in time: the next HOA virtual meeting will be Wednesday, June 24 at 6:00 PM. Eunice Kang will send out an email shortly before June 24th with directions on how to call (or Zoom) into the meeting.


Take care, remain safe and continue your social distancing. It is great seeing so many of you walking every day. Keep up the good exercise. Talk to you next month!


Pat